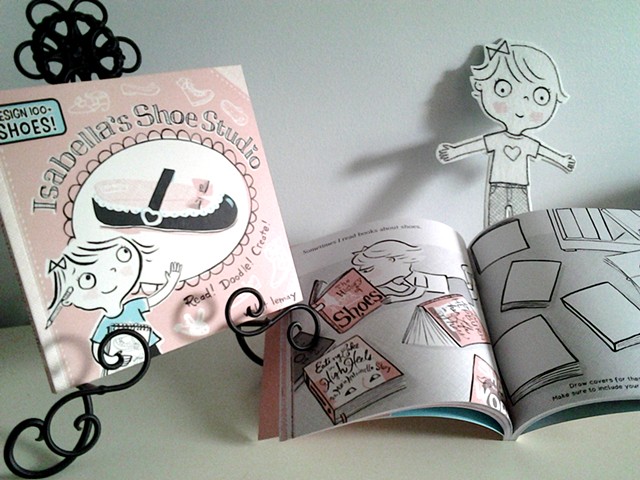 Isabella's Shoe Studio
duopress

written and illustrated by Violet Lemay
designed by Charla Pettingill
ink & digital collage
2013
Isabella's Shoe Studio is a charming and engaging Doodle Storybook™ about Isabella, a smart and funny eight-year-old girl who dreams of becoming a famous shoe designer.
While sharing stories of her artistic family, Isabella invites young artists to doodle tons of fun stuff and create their own art.
With a list of "Cool New Words" and a list of resources for places where readers can donate shoes and help people in need, this book is a perfect fit for girls with artistic dreams and charitable goals.